Ladies and gentlemen, to keep our aircraft soaring high and steady throughout the journey, we're calling upon your generosity. From October 12, our crew and I will be eagerly awaiting your contributions of magical fuel. Just visit our website daily and tap on the "Add Fuel" spin the Lucky Wheel and get:
1. Fuel that will increase the chances of getting the Boarding Pass by 0.5%,1%,1.5%,2%, 2.5%
2.Boarding PASS
*By fueling our flight, you'll not only support the journey but also increase your chances of securing a boarding pass. Your dedication to the adventure doesn't go unnoticed!
01.Participation: All players are invited to contribute magical fuel to sustain our aircraft's flight.
02.Fuel Prizes: Prizes include magical fuel, elevating Boarding Pass probabilities by 0.5%, 1%, 1.5%, 2%, and 2.5%. These enhanced chances are exclusively for participants who filled out the questionnaire.
03.Boarding Passes: Participants also have a chance to win Boarding Passes directly. *Participants who skipped the questionnaire still have a chance to win a Boarding Pass, but without the fuel boost.
04.Daily Contributions: You can add fuel once every 24 hours throughout the event. Regular visits maximize your contributions.
05.Fair Play: Fair participation is encouraged. Any attempts to exploit the event may lead to disqualification.
Your support is vital for our soaring expedition. Best of luck, and thank you for being a part of it!
The event will continue for the duration of the recruitment period.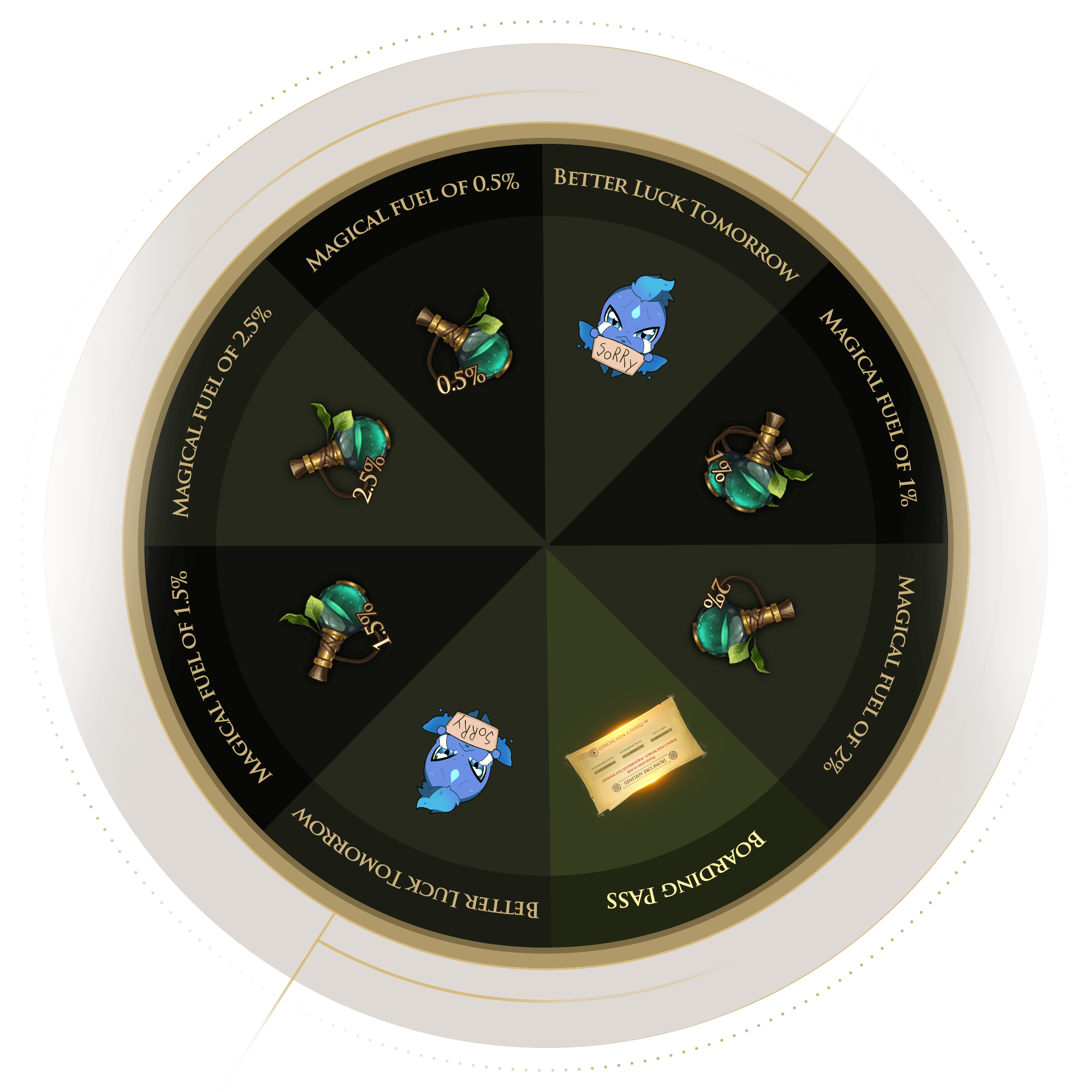 Your chance of getting a Boarding Pass has been increased to
0
%.